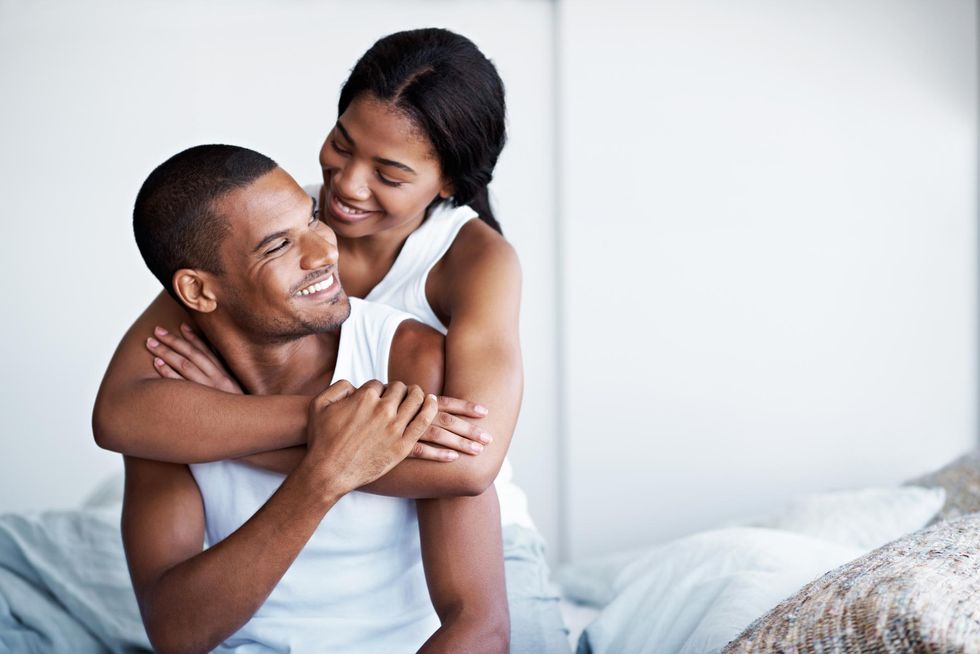 xoNecole and Ulta Magnificence have recognized six magnificence influencers who're absolutely embracing the "mushy life." They're rejecting the notion that their price is measured by their skilled output, what number of followers they've, or how onerous they're hustling. Every of those inventive powerhouses has discovered to make self-care a non-negotiable of their lives whereas strolling into the fullness of their most genuine selves. There'll at all times be a requirement for extra content material amidst the ever-changing algorithms, however as influencers like Tiffany Renee, Caitlyn Davis, and Alanna Doherty know all too nicely, you may't correctly present up for others till you absolutely present up for your self first.
Learn all about how these six magnificence influencers are approaching the mushy life on their very own phrases.
Caitlyn Davis
Hometown: Atlanta, GA
Can't dwell with out merchandise:primer, micellar water, and curl cream
As a full-time content creator and founder of the college clothing label HBCU Yearbook, Caitlyn Davis isn't any stranger to onerous work. She began gaining followers whereas attending undergrad at FAMU, filming pure hair tutorials for YouTube in her dorm room. From there, she steadily picked up ambassador gigs for widespread on-line style and sweetness manufacturers. "[They were] paying us round $300 a month," she remembers. "I believed I used to be doing one thing with my cash. I used to be like, 'What? I am getting paid to do one thing that I like?' It turned a snowball impact."
After linking up with a cousin who had simply grow to be a make-up artist, Caitlyn fell in love with the thought of making magnificence content material. "Magnificence simply elevates your persona," she tells xoNecole. "And since it does that, you simply really feel higher about your self. And if you try this and present different individuals they usually begin studying and getting higher at make-up and sweetness, their persona and confidence begins to raise as nicely."
Caitlyn admits that sustaining a wholesome work-life steadiness doesn't come simple for her. She's a self-proclaimed workaholic who takes pleasure in her enterprise. "[I've learned] the mushy life is working onerous for what you need however figuring out we're deserving of the most effective life has to supply, together with relaxation." When life will get overwhelming, she turns to the nice open air. "I'm going on hikes," she says. "There's one thing about being in nature, being grounded, listening to birds, the bushes transferring, and water [flowing] that instantly de-stresses me."
Tiffany Renee
Hometown: Knoxville, TN
Can't dwell with out merchandise:brow pencil, leave-in conditioner, and vitamin C serum
Tiffany Renee grew up on a farm in Tennessee, the place her first introduction to the world of magnificence and style got here through Tyra Banks. The smizing supermodel's competitors sequence "America's Subsequent High Mannequin" drew this southern lady in. "Magnificence wasn't actually a factor [in the environment I grew up in]," she says. "So I've bought to present it to Tyra. Numerous my posing and sporting my make-up a sure manner had so much to do with Tyra and the way she coached these fashions. As I bought older and began experimenting extra with make-up, I simply grew to like it an increasing number of." Tiffany says she sharpened her make-up abilities by studying one factor at a time, beginning with winged eyeliner. Subsequent brows, after which lashes. Alongside the best way, she made it a degree to develop the strategies that labored for her face relatively than copying and pasting from YouTube tutorials.
After transferring to Atlanta in 2012, Tiffany started to rack up followers on Instagram together with her magnificence, hair, and style content material. She even created an internet group referred to as
"Curl Gang," which celebrates the sweetness and flexibility of pure hair. With all she's completed, Tiffany says she's most happy with shedding her powerful exterior and studying to be weak. "My life has been fairly powerful, in order that made me a tricky girl," she tells xoNecole. "In my relationships, I've at all times had this powerful persona on the skin, however actually, I am internally very a lot a mushy particular person.
"For me, taking up the mushy life was doing the work to interrupt that mould, and settle for that it is okay to be weak," she continues. "It is okay to be expressive. It is okay to like individuals. It is not simply concerning the duties of my life, however extra so about my well-being. I'm actively deciding to not maintain onto issues that make me [have to] be powerful."
For self-care, Tiffany likes to pour herself a nice glass of wine and, if all else fails, throw on a quick beat. "I definitely tap into the motto that if you look good, you feel good."
Kinya Claiborne
Hometown: Napa, California
Can't live without products: red lipstick, clip-in extensions, and moisturizer
They say if you love what you do, you'll never work a day in your life. Kinya Claiborne is living proof. This lifestyle influencer has a professional resume that would make any recruiter salivate. She's worked in print, television, and radio, and has even overseen public relations for billion-dollar projects. But like all creatives at heart, there came a point in her career where she felt a calling elsewhere. "My job wasn't sexy," she admits. "I still loved my job and I loved working in corporate America, but there was a void. There were other things that I also loved that my job wasn't fulfilling."
Inspired by the DailyCandy newsletters she used to read in college, Kinya launched her own lifestyle magazine called
Style & Society which covers fashion, beauty, health, wellness, entertainment, travel – all the things Kinya loves. What started as a creative outlet turned into a booming business. Her readers wanted to know more about her, which led her to posting photos of herself inside her stories. "I started Style & Society back in 2013. The term influencer didn't exist back then. Brands started contacting me and wanting me to do product placements and campaigns. That's how my social media following started growing. Then eventually, the term influencer came about, and at that point, I had already been doing it."
As you can tell from her Instagram, Kinya is always well put together. Her early beauty memories include getting her hair done at the salon with her mom and wearing different lipstick colors to school. Kinya says she's always been a girly girl. but she's as resilient as they come. The Northern Californian survived the Route 91 festival shooting in 2017. She also lost her brother to suicide. From her perspective, being soft isn't just about pampering yourself, but showing up for those around you. "You can't just look at someone and know how they're feeling," she says. "It's so important to check in, because even a phone call, text message, or just saying hello to a stranger could really change their path."
Taylor Winbush
Hometown: Jacksonville, Florida
Can't live without products:brow pencil, deep conditioner, and moisturizer
For Taylor Winbush, presentation is everything. Embracing that belief has gotten her far. "My mom would always say 'dress how you want to be treated,'" she says. "She would always dress up to go to the grocery store, making sure her hair was always done, and she was fresh-faced. She taught me that when you look better, you feel better."
As a dancer and theater performer, Taylor got to hone in on her makeup skills early. "I remember even from a young age, when I used to take ballet classes, they would make you do your makeup way in the back of the mirror to make sure you'd be able to see it [far from the stage]." After moving to Atlanta in 2019 to pursue a career in acting and commercial modeling, Taylor discovered she could book more gigs if she added "content creator" to her resume. As a beauty lover, it came naturally to her, and it's paid off tenfold.
At the start of the year, Taylor stepped out on faith and decided to work for herself full-time. She acknowledges that it's a risk, but nothing a little discipline can't manage. "As long as I'm doing my part, then I truly and firmly believe that God will handle the rest."
Aside from constantly developing her self-discipline, Taylor says she's embracing the soft life by taking care of her physical and spiritual temple. "I'm a super giving person, so I would give a lot of my time to friends and family, making sure everyone else is taken care of before me," she says. "There's a saying that if you help someone build their sandcastle first, then what will you have left to build? I'm learning you have to take care of yourself first in order for you to help someone else."
Thamarr Guerrier
Hometown: Jacksonville, FL
Can't live without products:liquid eyeliner, SPF spray, and satin bonnet
Fashion and beauty haven't always been a welcoming world for curvy women, but that hasn't stopped influencer Thamarr Guerrier from accepting her rightful seat at the table. This bubbly and effervescent content creator started her lifestyle blog, Musings of a Curvy Lady, back in 2012 on her lunch break working as a nurse. "I started [my blog] as a way to promote personal style and beauty in this body of mine," Thamarr shared on her site. "Visibility matters and you're going to see me. I'm going to take up all the space and bring my own chair to the table."
Thamarr's beauty memories stem all the way back to childhood. "I was obsessed with watching my mother do her hair and makeup in the mirror," she says. "I played dress-up in her clothes and would sneak and put on her mascara. I just couldn't wait to be old enough to wear lipstick."
If you peep her IG feed, you'll notice Thamarr documents her globetrotting in head-turning looks that will make you want to book a one-way ticket to your nearest island. But it's actually not her extravagant travel experiences that bring her the most peace. It's the little things, like sipping a glass of wine during her skincare routine as Kacey Musgraves plays in the background. "After a shower, I always feel a little better, especially after a crummy day," she tells xoNecole. "It's also my favorite place to shed a tear or two. After my literal and sometimes emotional cleanse, I feel renewed. I talk positively to myself as I pamper myself with my favorite products. Taking the time and being purposeful as I go."
Thamarr's interpretation of "the soft life" is to live and love in a way that makes her inner being the happiest. "If it brings me peace, it's the soft life for me."
Alanna Doherty
Hometown: Bridgetown, Barbados
Can't live without products:mascara, leave-in conditioner, and SPF
It's hard not to feel a spark of joy when you browse through Alanna Doherty's IG page. It's chock-full of Alanna dressed to the nines in bright psychedelic patterns. Her lush 'fro bounces back and forth in all its glory as Alanna jams to her favorite tunes. Alanna is happiness personified, but her initial introduction to beauty was quite the opposite. "I started loving makeup and beauty products because I felt they were necessary in order to cover up my insecurities," she tells xoNecole. "I'm finally starting to truly fall in love with them this year. I no longer need a full face of makeup to make me feel good. I'm perfectly happy going without any at all now, but love that I have the option to play with makeup. It's more of a creative process now and I LOVE that!"
Alanna's bold and colorful aesthetic is brave and inspiring. And when it comes to the soft life, she's honest enough to admit that she's figuring it out along the way. "For years I've been putting my own self-care behind work and I'm now starting to realize its importance in my life," she says. "I've still got a long way to go but 'the soft life' to me would be creating the space to focus on myself and taking the time to enjoy it. I see long walks along the beach, spas, more hot yoga, and relaxing on the balcony."
Featured image courtesy of Tiffany Renee
window.REBELMOUSE_ACTIVE_TASKS_QUEUE.push(function(){
document.querySelector(".search-form__open").addEventListener('click',function(){document.querySelector(".search-form").classList.toggle("show-search")});
});
window.REBELMOUSE_ACTIVE_TASKS_QUEUE.push(function(){
window.REBELMOUSE_STDLIB.loadExternalScript("https://cdn.jwplayer.com/libraries/oYemHb8o.js", function() {
var video_count=0; function upDateJwplayerIframe(){ document.querySelectorAll(".widget__video:not(.jwplayer-proc)").forEach(function(video){ video.classList.add('jwplayer-proc'); if(video.querySelector("iframe[data-runner-src*='content.jwplatform.com']") || video.querySelector("iframe[src*='content.jwplatform.com']")){ let str = video.querySelector("iframe[data-runner-src*='content.jwplatform.com']")? video.querySelector("iframe[data-runner-src*='content.jwplatform.com']").getAttribute("data-runner-src"):video.querySelector("iframe[src*='content.jwplatform.com']").getAttribute("src"); console.log(str);
const regex = /players%2F.{8}/g; str = regex.exec(str); if (str !== null) { let videoID = str[0].replace(/players%2F/g, ''); video.innerHTML = ""; video.style.backgroundImage = "url(https://cdn.jwplayer.com/v2/media/" + videoID + "/poster.jpg)"; video.parentNode.classList.add('video_media_' + videoID); var playerDiv = document.createElement('div') playerDiv.id = 'jwPlayer_' + videoID +"_"+ (video_count++) + '_loaded'; video.innerHTML = ""; video.appendChild(playerDiv); var playerInstance = jwplayer(playerDiv.id); console.log("https://cdn.jwplayer.com/v2/media/" + videoID); playerInstance.setup({ //file: "//content.jwplatform.com/videos/"+videoID+"zpCh6x0y.mp4", //mediaid: videoID, playlist: "https://cdn.jwplayer.com/v2/media/" + videoID, autostart: "viewable", autoPause: {viewability: true, pauseAds: true}, image: 'https://cdn.jwplayer.com/v2/media/' + videoID + '/poster.jpg' }); blogherads.adq.push(function() { blogherads.monetizeJWPlayer(jwplayer(playerDiv.id)); });
} } })
}
function upDateJwplayerInBody(){ document.querySelectorAll(".body div[id^='botr_']").forEach(function(video){
if(video.parentElement.getAttribute('data-media_id')){ let str = video.parentElement.getAttribute('data-media_id')
if (str !== null) { let videoID = str; video.innerHTML = ""; video.style.backgroundImage = "url(https://cdn.jwplayer.com/v2/media/" + videoID + "/poster.jpg)"; video.parentNode.classList.add('video_media_' + videoID); var playerDiv = document.createElement('div'); playerDiv.id = 'jwPlayer_' + videoID +"_"+ (video_count++) + '_loaded';
video.insertAdjacentElement("beforebegin",playerDiv); video.parentNode.removeChild(video) var playerInstance = jwplayer(playerDiv.id); console.log("https://cdn.jwplayer.com/v2/media/" + videoID); playerInstance.setup({ //file: videoUrl, //mediaid: videoID, playlist: "https://cdn.jwplayer.com/v2/media/" + videoID, autostart: "viewable", autoPause: {viewability: true, pauseAds: true}, image: 'https://cdn.jwplayer.com/v2/media/' + videoID + '/poster.jpg' }); blogherads.adq.push(function() { blogherads.monetizeJWPlayer(jwplayer(playerDiv.id)); });
} } })
}
REBELMOUSE_STDLIB.createElementChangeListener(".mb-2", (el) => { upDateJwplayerIframe(); upDateJwplayerInBody();
console.log('run upDateJwplayerIframe & upDateJwplayerInBody'); });
});
});
window.REBELMOUSE_ACTIVE_TASKS_QUEUE.push(function(){
function loadScript(src, callback) { let script = document.createElement('script'); script.src = src; script.setAttribute('data-dojo-config', 'usePlainJson: true, isDebug: false'); script.onload = () => callback(script); document.head.append(script); }
loadScript('https://downloads.mailchimp.com/js/signup-forms/popup/unique-methods/embed.js', script => { console.log('MailChimp Script Loaded'); window.dojoRequire(["mojo/signup-forms/Loader"], function(L) { L.start({ "baseUrl":"mc.us7.list-manage.com", "uuid":"178da277e40242a3477742b0c", "lid":"99906f1a3f","uniqueMethods":true }) }) });
});
window.REBELMOUSE_ACTIVE_TASKS_QUEUE.push(function(){
// Quantcast Tag function loadScript(callback) [];
let script = document.createElement('script'); script.src = (document.location.protocol == "https:" ? "https://secure" : "http://edge") + ".quantserve.com/quant.js"; script.async = true; script.type = "text/javascript"; var scpt = document.getElementsByTagName('script')[0];
script.onload = () => callback(script);
scpt.parentNode.insertBefore(script, scpt);
loadScript( script => { console.log('Quantcast Tag Loaded'); _qevents.push({ qacct:"p-GS-HF4BKvzCmv" }); });
});
window.REBELMOUSE_ACTIVE_TASKS_QUEUE.push(function(){
var vglnk = {key: '135662ea7d51e79c1eb95280aac20b8b'}; (function(d, t) { var s = d.createElement(t); s.type="text/javascript"; s.async = true; s.src="https://cdn.viglink.com/api/vglnk.js"; var r = d.getElementsByTagName(t)[0]; r.parentNode.insertBefore(s, r); }(document, 'script'));
});
window.REBELMOUSE_ACTIVE_TASKS_QUEUE.push(function(){
!function(f,b,e,v,n,t,s) {if(f.fbq)return;n=f.fbq=function(){n.callMethod? n.callMethod.apply(n,arguments):n.queue.push(arguments)}; if(!f._fbq)f._fbq=n;n.push=n;n.loaded=!0;n.version='2.0'; n.queue=[];t=b.createElement(e);t.async=!0; t.src=v;s=b.getElementsByTagName(e)[0]; s.parentNode.insertBefore(t,s)}(window, document,'script', 'https://connect.facebook.net/en_US/fbevents.js'); fbq('init', '318477121963716');
});
window.REBELMOUSE_ACTIVE_TASKS_QUEUE.push(function(){
REBELMOUSE_STDLIB.createElementChangeListener(".widget__show-more",function(item){ REBELMOUSE_STDLIB.initClickHandler(item,function(event){ setTimeout(function(){ // your code here for xonecole following code blogherads.adq.push(function() { blogherads.reloadAds(); }); },300)
}) })
});
window.REBELMOUSE_ACTIVE_TASKS_QUEUE.push(function(){
window.REBELMOUSE_STDLIB.loadExternalScript("https://cdn.whizzco.com/scripts/widget/widget_v3.js", function() {
});
});


Source link